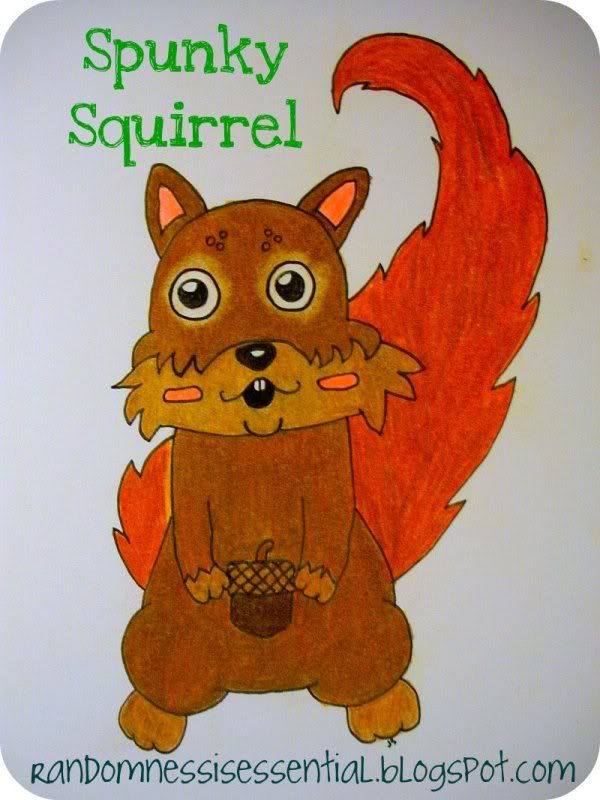 Happy Tuesday, Lovelies!!
(Sorry the weekly doodle is late! Ah! So busy!
Hope your Monday was super duper!)
Spunky Squirrel wants you to have make all of your days this week MARVELOUS!!
Spunky Squirrel is the happiest and most cheerful squirrel you have even met!! He loves living life because it's full of wonderfulness like acorn salads, long walks in the forest, and lovely afternoon naps in his tree hallow! He squees with joy, skips with glee, and dances with giddiness!
And he loves to share his happy moods with others!!
Wishing you a WONDERFUL week filled with amazing adventures and enchanting encounters!!